The Arizona Commission on the Arts provides grants, programs, services and leadership in support of arts and arts education programs. In partnership with arts organizations, schools, festivals and individual artists, we endeavor to celebrate Arizona's diverse communities and rich cultural traditions, inspire creativity, grow local economies and enhance quality of life for all Arizonans.
---
NextAZ Plan: 2018-2021
The NextAZ plan is a direct response to feedback and engagement driven by participation in agency initiatives and planning strategies. Arizonans were clear in their call for the Arts Commission to adjust its approaches, provide more assertive leadership on behalf of a complex, multidimensional sector, and to actively undo hierarchical practices and barriers to access. The plan therefore includes Internal Goals (IG) for the agency and Field/Sector Goals (FSG) designed for the Arts Commission's partnerships, programs, services, and investments. Language and approaches were workshopped at biannual staff retreats and quarterly board meetings, the latter open to the public, as well as within various public-facing activities.
The NextAZ plan covers four years, FY2018 through FY2021. The plan is meant to be adaptive, shaped by Arizonans' participation and contributions, and leading to service implementation that can expand, deepen, or contract depending on resource realities in a given year.
See Also:
Budget Development Information System Report
(BUDDIES) FY2019 Final Report
---
The Arizona Commission on the Arts provides a wealth of programs and services to support the work of individual artists practicing in all creative disciplines across Arizona.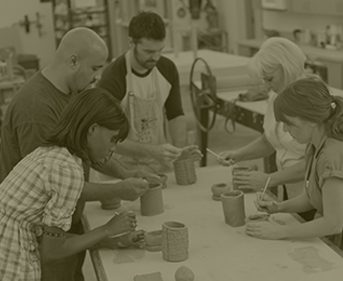 The Arizona Commission on the Arts provides a variety of programs, resources and tools in support of lifelong learning in, through and about the arts.
Organizations look to the Arizona Commission on the Arts for funding opportunities, research materials, consultant services and personalized service from professional staff.