Update: COVID-19 Relief Programs and Resources
Last week we shared news of the second COVID-19 federal relief package. In the interest of ensuring Arizona's arts & culture sector is well-prepared to take full advantage of the opportunities presented by this package, we want to alert you to additional information and resources that have emerged in the week since.
Peer-to-Peer Webinars for BIPOC Teaching Artists, Arts Educators
This winter, the Arizona Commission on the Arts will present 4 webinars for BIPOC teaching artists interested in exchanging best practices. Teaching artist Sharah Nieto will facilitate four sessions specific to different age groups and disciplines. This is a great opportunity to connect with peers in your area of expertise, ask questions, share ideas and build community.
---
Nothing About Us Without Us: Community-Based Program Evaluation
Southwest Folklife Alliance invites you to join Dr. Beth Meyerson for a five-week course on community-based program evaluation. Designed for nonprofit leaders, program managers, grant writers, or service delivery personnel interested in sharpening their assessment and evaluation skills.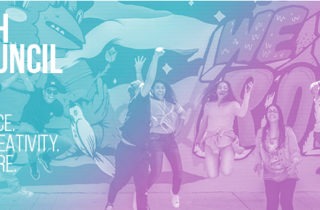 Announcing the 2020-21 AZ Youth Arts Council Cohort
Young creatives from across the state are advising the State of Arizona on grant programs and initiatives that directly affect young people. The Arizona Commission on the Arts announced today the 15 young people selected to serve on the agency's AZ Youth Arts Council. The advisory group will work to ensure that Arizona's youth perspective is heard in arts programming and policy.