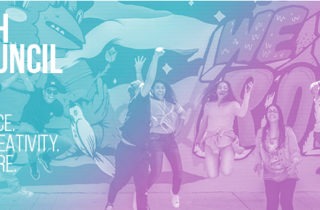 Apply Now: AZ Youth Arts Council
The Arizona Commission on the Arts invites teen creatives to join the AZ Youth Arts Council to ensure that Arizona's youth perspective is heard in arts programming and policy.
State's FY2024 Budget Includes $5 Million for the Arts
"Whether through direct grants to nonprofit arts organizations and creative workers, or through programs designed to reinforce infrastructure for further growth and development, the Arts Commission's staff and board are committed to strategically investing these funds for maximum benefit for all Arizonans."
---
Grantee Webinars: Final Reports
In June, the Arizona Commission on the Arts will present a series of webinars providing an overview of the Final Report requirements for Fiscal Year 2023 grant recipients. If you a grant in FY2023, we invite you to register now.
Governor Hobbs announces new appointments to Arts Commission
On Friday, April 21, 2023, Governor Katie Hobbs announced key appointments to the Arizona Commission on the Arts. According to the press release, "these appointments will enhance the work of the [commission] by bringing new voices to the table… and helping our arts community thrive."