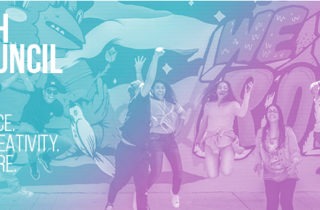 Announcing the 2020-21 AZ Youth Arts Council Cohort
Young creatives from across the state are advising the State of Arizona on grant programs and initiatives that directly affect young people. The Arizona Commission on the Arts announced today the 15 young people selected to serve on the agency's AZ Youth Arts Council. The advisory group will work to ensure that Arizona's youth perspective is heard in arts programming and policy.
Poetry Out Loud: In Their Own Words
With only a few short weeks remaining to register for 2021 Poetry Out Loud, we're excited to share this video produced by the young creatives of RE:FRAME Youth Arts Center and Creative Youth of Arizona!
---
On COVID-19 relief for Arizona arts organizations + launch of AZ ORG
AZ ORG will provide operating support grants of $4,000-$11,000 to approximately 300 organizations. AZ ORG is a non-competitive program, meaning funding will be awarded provided applications are complete, meet eligibility requirements, and are in alignment with the program purpose.