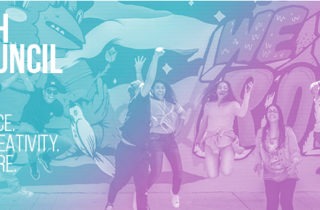 Meet the 2022-23 AZ Youth Arts Council
We are proud to introduce the 15 exceptional young people who will serve on our 2022-23 AZ Youth Arts Council! Established in 2019, the AZ Youth Arts Council advises the Arts Commission on grant programs and initiatives that directly affect young people.
Register Now for Poetry Out Loud
Registration is now open for 2022-23 Arizona Poetry Out Loud! Arizona high schools can register to participate through October 31.